Overview
The International Qualitative Research Network (formerly International Qualitative Research Toolkit) is happy to offer you the best of Qualitative Research methods and initiatives from across UBC, Canada and the world. Please contact us with any questions.
Upcoming Workshops
What is Grounded Theory?
Date: Thu, Sep 28, 2023
Time: 9:30 AM PDT – 10:30 AM PDT
Abstract
In 1967 Glaser and Strauss challenged the positivist approach to social science research with their seminal text Discovery of Grounded Theory encouraging researchers to use a qualitative method that uses an inductive approach to analysis. For the past 56 years the grounded theory has grown and developed along two different lines the "Glaserian approach" versus the "Straussian approach." Today there are many variants of grounded theory that have emerged, often leaving researchers wondering: What is Grounded Theory?
The objective of this workshop is to give a historical overview of grounded theory and its variants that emerged over the past half century. I will describe how grounded theory is defined and understood across the different approaches focusing on:
Epistemological and ontological positions
What is meant by theory and theory construct?
How it is done in practice (methods, sampling, coding, theoretical saturation, developing an analysis)
Similarities, Differences and Tensions
I will close the workshop with a discuss on the future of grounded theories.
About Deana Simonetto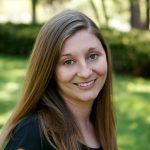 Deana Simonetto is an assistant professor in the Department of History and Sociology at the University of British Columbia, Okanagan campus. She is a qualitative researcher with a strong interest in grounded theory and using multiple methods (ethnographic content analysis, in-depth interviews, participant observation) to study everyday life. Her research interests include the intersections gender, violence and health, with a focus on the experiences of brain injuries and how it affects families' daily lives. Recent articles appear in Symbolic Interaction, Studies in Symbolic Interaction, Qualitative Sociology Review, and American Sociologist.
---
IQRN Webinar Series: Innovation in Mixed Method Research With a Qualitative Drive: Practices with Promise
Date: October 17
Time: 01:00 PM – PDT 
Not everyone is of the opinion that mixed methods can be paired with a qualitative approach in ways that leverage the strengths of each. Building on a 2022 IIQM webinar that explored common misperceptions about mixed method research, this webinar introduces four analytical strategies to meaningfully integrate data from different sources that have yet to be widely adopted in practice. These strategies are to (1) elaborate an existing theoretical framework with an exploratory component, (2) use graphic elicitation techniques to gather different types of data simultaneously, (3) ground analysis in cross-case comparison of cases constructed from multiple sources of data, and (4) pursue analysis with blended or mixed themes. Participants will be in a better position to make an original contribution to the literature after this webinar.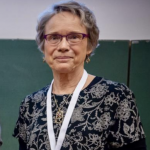 About Dr. Elizabeth G. Creamer
Dr. Elizabeth G. Creamer is professor emerita from the Educational Research and Evaluation Program in the School of Education at Virginia Polytechnic Institute and State University. Her educational background spans the humanities and education as she received a Bachelor of Arts degree in English Education at Northwestern University, a master's degree in English and Reading Instruction at Colorado State University, and a doctorate in education from Virginia Tech. She taught English and reading at the high school level from 1972-1976. Over the course of her 35+-year career as both an academic and an administrator, Creamer authored 4 books or monographs, 135 journal articles and book chapters, and more than 100 conference presentations and workshops, including in many international venues. Creamer is the authors of two textbooks and a third in progress: An Introduction to Fully Integrated Mixed Methods Research with SAGE in 2018 and Advancing Grounded Theory with Mixed Methods published in August 2021 by Routledge/Francis and Taylor.
---
Engaging in 'technological reflexivity' when deciding whether and how to use ATLAS.ti
Date: October 31st
Time: 9AM Pacific Time 
How can qualitative researchers engage in 'technological reflexivity' when creating a digital workflow? While reflexivity is a well-known concept to qualitative researchers, little of the writing on reflexivity has focused on technological choices and the impact on the inquiry process. The presenters will illustrate how their recently published framework (Paulus & Lester, 2023) can be used to articulate the consequences of using ATLAS.ti as part of a research workflow. They will briefly define technological reflexivity and why this should matter to qualitative researchers. They will then illustrate how researchers can consider four categories of consequences when using ATLAS.ti, including: 1) ways in which the software impacts how the methodology is implemented; 2) ways in which the software itself may need to be adapted; 3) the experiences of the researchers and the participants; and, 4) what kind of knowledge outcomes are possible. By intentionally engaging with these four consequence categories, researchers can be more thoughtful in their study designs by understanding who is being included and excluded and how method and tool choices impact the types of knowledge that can be produced.
About the presenters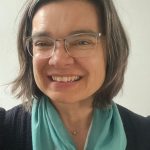 Trena M. Paulus, Ph.D., is a professor in the department of Sociology & Anthropology at East Tennessee State University and a senior trainer for ATLAS.ti. She is the co-author of three books, including Doing Qualitative Research in a Digital World (Sage, 2022); Looking for Insight, Transformation and Learning in Online Talk (Routledge, 2019); and Digital Tools for Qualitative Research (Sage, 2014).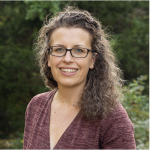 Jessica Nina Lester, Ph.D., is a professor of Qualitative Methodology in the School of Education at Indiana University, Bloomington. Having been trained in cultural studies and qualitative research methodology, she takes an interdisciplinary approach to her scholarship, including both the methodological and substantive foci of her research program.
---
Contemporary Mixed Methods Research: 3-Day Virtual INSTATS Course
Live Sessions: October 2, 3, 4, 2023 (5, 90-minute sessions per day)
Instructor: Dr. Elizabeth G. Creamer, Professor Emerita, School of Education, Virginia Tech
View more details
---