Overview
The International Qualitative Research Toolkit is happy to offer you the best of Qualitative Research methods and initiatives from across UBC, Canada and the world.
Contact Karin Olson, Program Faciliator at karin.olson@ubc.ca with any questions.
Explorations in ATLAS.ti
This free webinar series presents case studies of using ATLAS.ti in the qualitative analysis of research. Presenters will discuss the methodological aspects of their data analysis projects using ATLAS.ti. This series will feature technical tips, tricks and insights for getting the most from your qualitative data using ATLAS.ti. and all at no cost to you. Each month, qualitative researchers will guide you through a host of topics designed to meet your evolving research needs.
IQRT thanks the generous support of ATLAS.ti for this series.
Insights in Qualitative Research Methods
In this free series, explore, exchange and discuss qualitative research strategies and methods with accomplished researchers from around the world.  These webinars will include all disciplines interested in qualitative research and are relevant to experts and novices alike.
IQRT thanks the generous support of ATLAS.ti for this series.
UBCO Qualitative Research Methods
The goal of this series is to build qualitative research expertise by highlighting the work of excellent qualitative researchers from around the world. Webinars, short courses, and qualitative software training sessions will be provided, with most offered at no cost.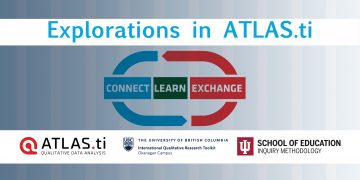 Watch here for updates!
Presenter: Dr Amir Michalovich
May 31, 2022 – 9 am PDT
Exploration series – information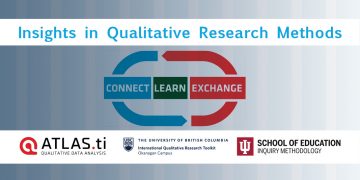 Data Analysis Using Interpretive Description Methodology
Presenter: Dr. Sally Thorne
April 14, 2022 11 am EDT/8 am PDT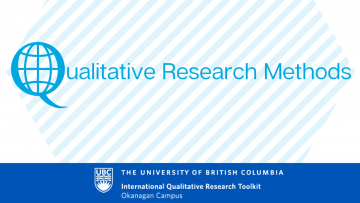 Includes upcoming workshops and webinars by:
Johnny Saldaña
Betsy Leimbigler
Linda Liebenberg
Qualitative Research Methods information
At what local time has this presentation been scheduled?
Check here: https://www.timeanddate.com/worldclock/converter-classic.html